December 2017
After the heavy rain of November the cold arrived. Not deep snow as in other parts of the country but the temperatures plummeted. The AONB weather station had lows of -6 degrees Centigrade. It is at times like this that the feeders at Leighton Moss and in all the gardens come into their own. The weather then changed to hot and sunny followed by deep gloom and mist for several days on end. Christmas had sunshine again but by the 29th the snow had really arrived. The plants and animals are either dormant or are coping with the weather as best they can. December weather statistics are at the bottom of the page.
Sledging in the snow: 29th Dec 2017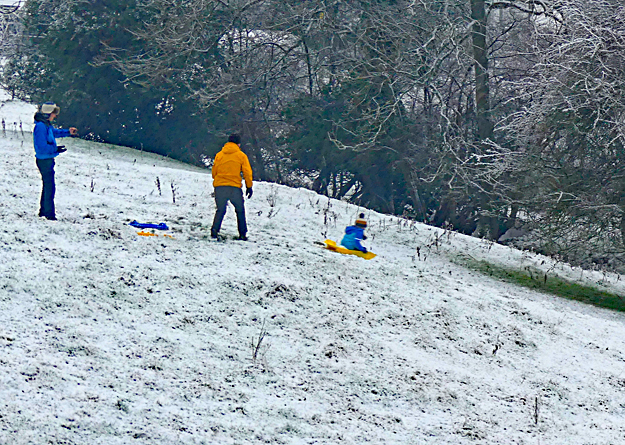 26th Dec 2017: Rainbow at Leighton Moss Dec 2017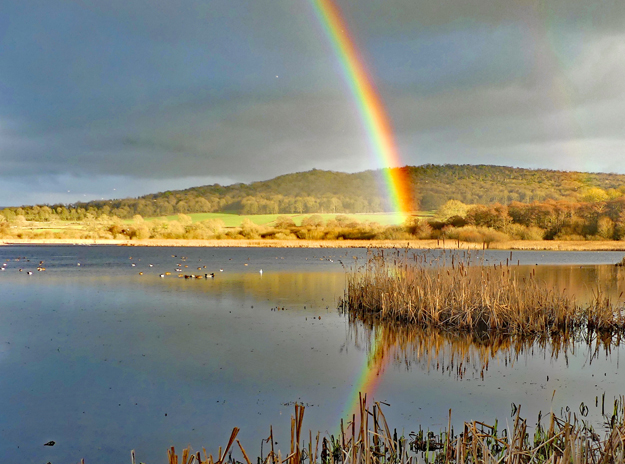 19th Dec 2017 : Fishing in the gloom at Arnside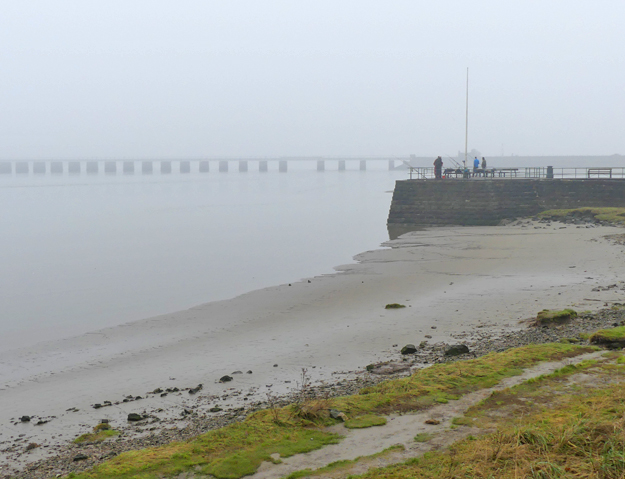 11th Dec 2017: These Maidenhair Fern seedlings are sheltering behind the icicles on the cliff by the coastguard station at Arnside.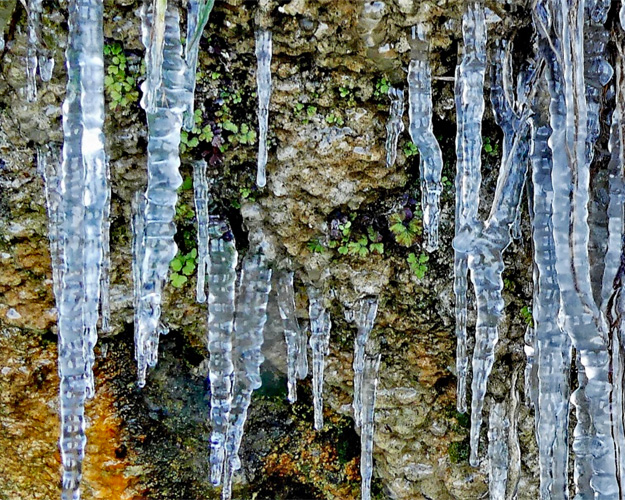 10th Dec 2017:An icy day at Leighton Moss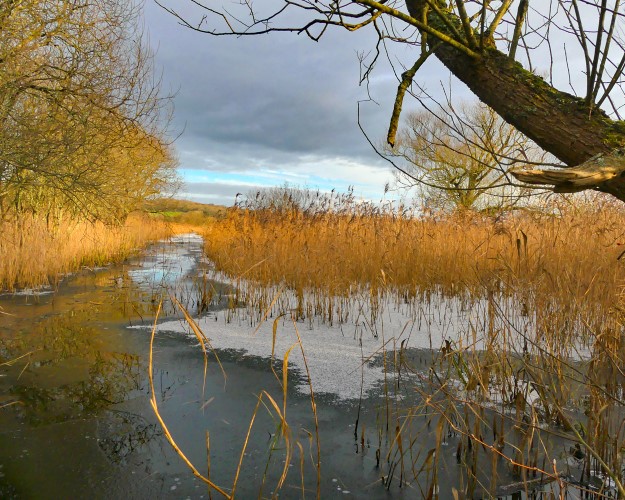 10th Dec 2017: but the sun shone at Leighton Moss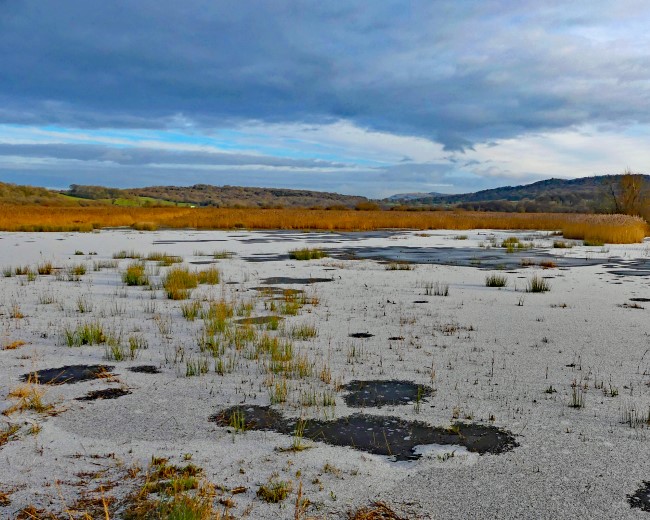 7th Dec 2017: Winter afternoon in Grubbins Wood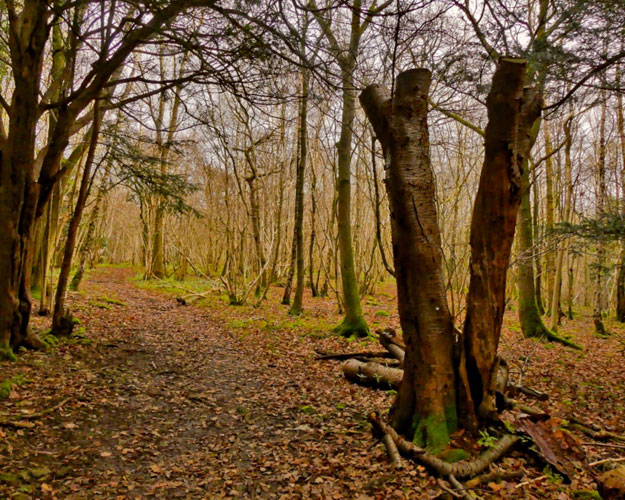 2nd Dec 2017: Arnside Mistletoe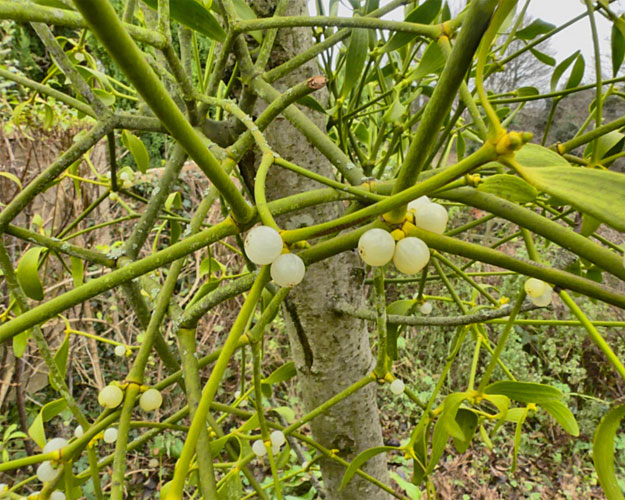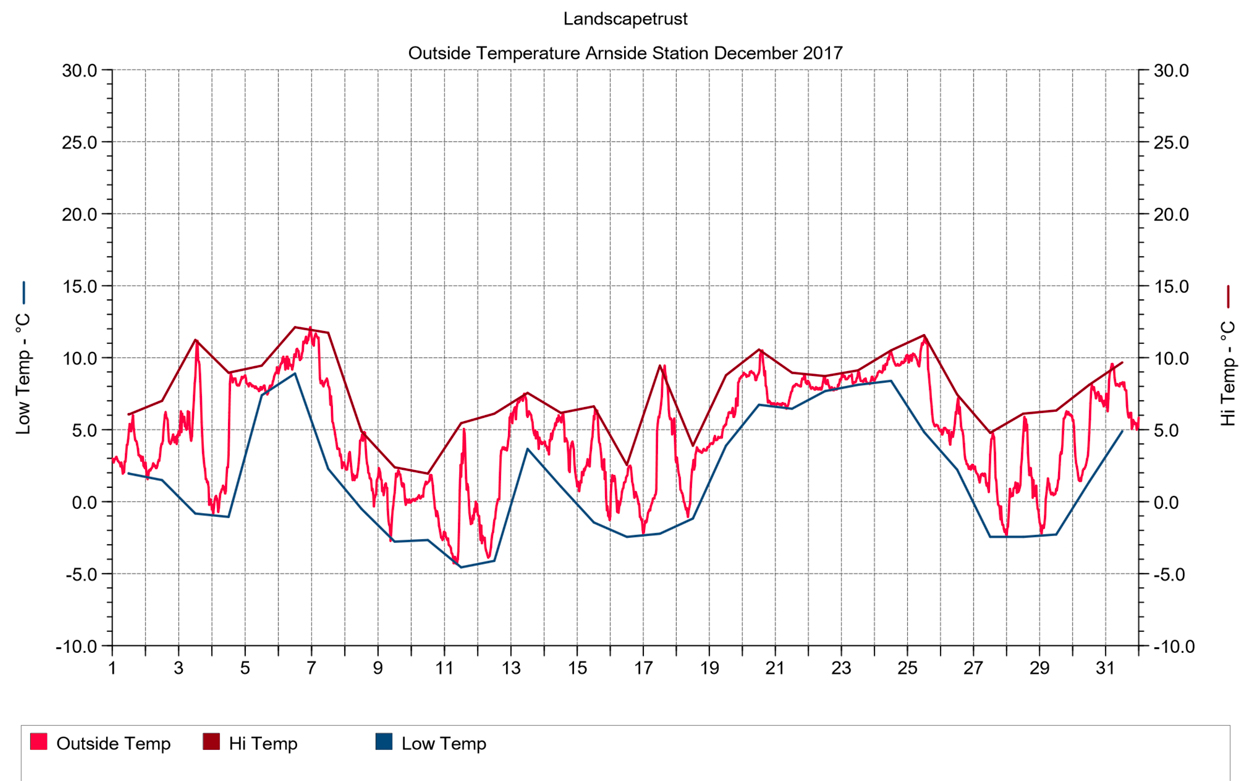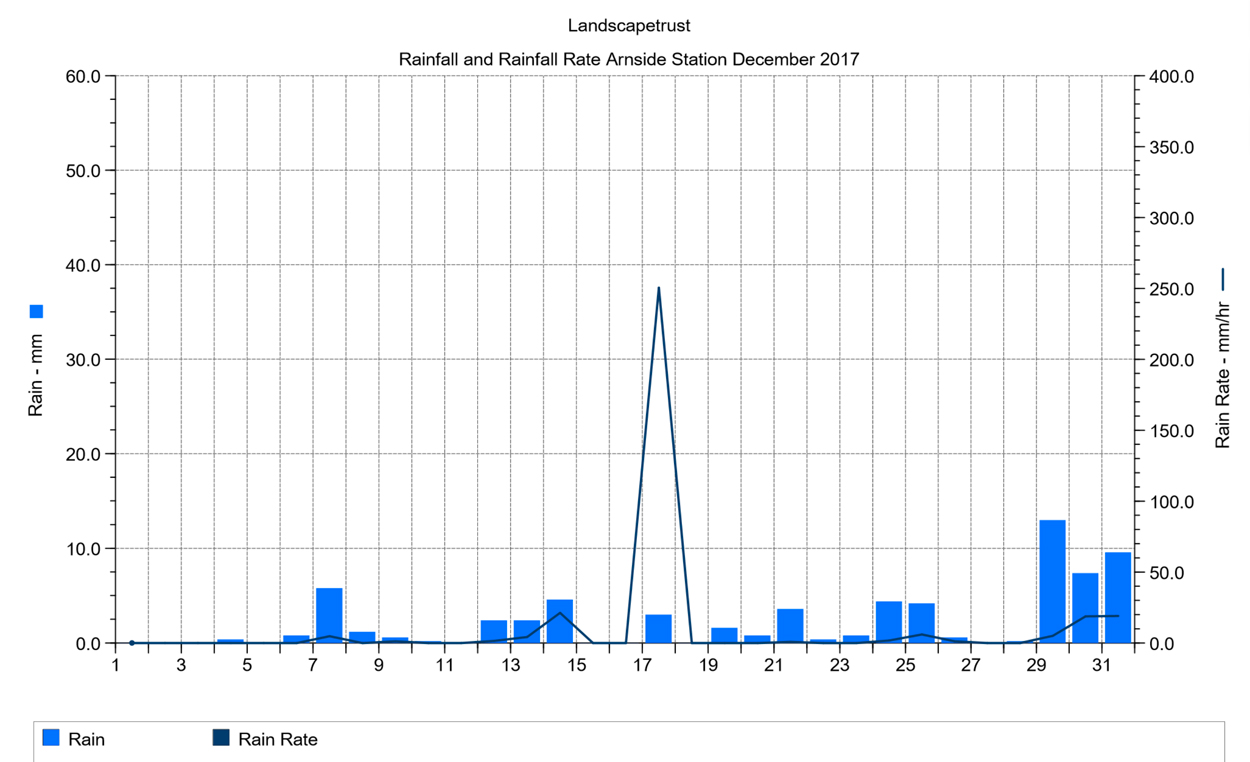 Photos by Ken Kitchen and weather statistics from the Landscape Trust
---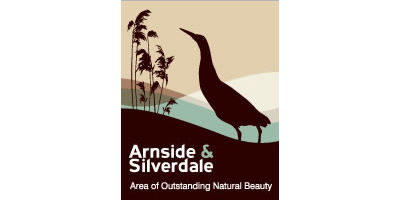 Click to link to the AONB Partnership or The Landscape Trust